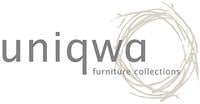 Stacks Stool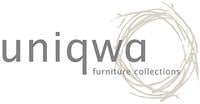 Stacks Stool
Shipping & Delivery
Shipping costs that will be incurred post purchase based on your location and the weight/size of the item/s. Should you reject the freight quote once presented, we will refund the entire order.
We'd love to offer you a quote! Larger items, particularly fragile or bulky items may incur significant freight costs. Get in touch to talk through shipping and availability.
Returns Policy
Returns Policy & Refunds
Only faulty or damaged product may be returned and are subject to prior authorisation at Uniqwa Furnitures discretion. Any returns must be made within 7 days of receiving the goods.
Uniqwa Furniture does not issue refunds. In certain circumstances they can authorise an exchange or refund.
In the circumstances Uniqwa Furniture accepts an exchange or refund, a 15% restocking fee of goods will apply.
All items must be returned in original, undamaged packaging with an approved Uniqwa Furniture courier.
If damage is incurred by a courier in the return process, that is not a Uniqwa Furniture approved courier, Uniqwa Furniture cannot be held liable and credit / exchange will not be issued.
"Truly beautiful pieces and lovely people to deal with, totally worth the investment in style."
Angela Steyn & Co Design